Music at St. Etheldreda's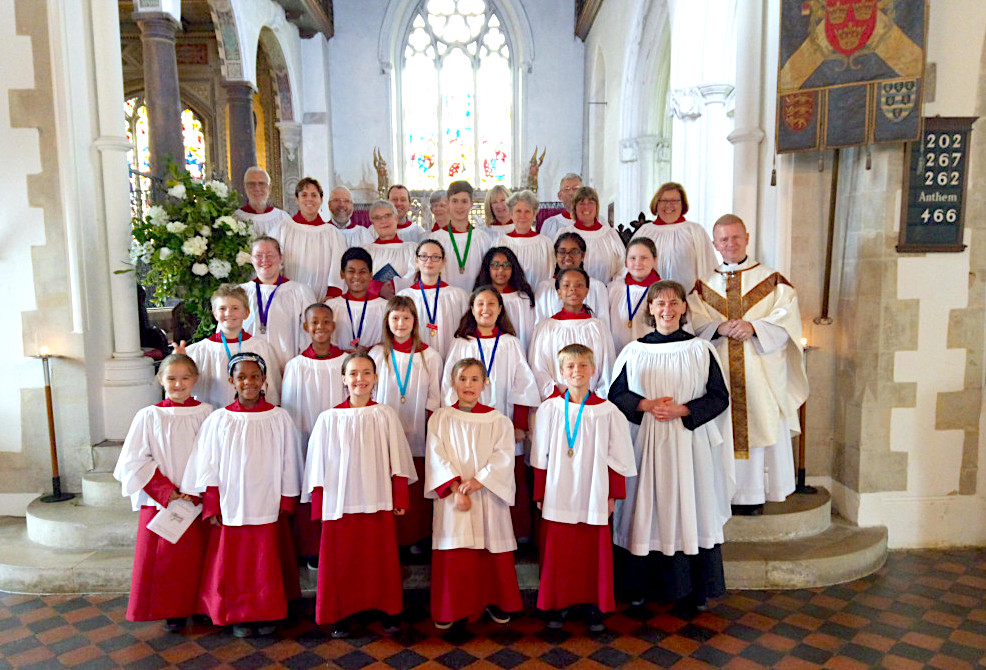 From a wealth of choral music in our weekly services, festivals and weddings, to choral and orchestral concerts and more informal concerts from some of our choir and congregation, music is alive and thriving at St. Etheldreda's.


Choristers
The choristers normally meet on Wednesdays during term time at St. Etheldreda's. The choristers are taught how to sing well together and use their voices correctly to achieve a good quality sound. They receive basic musical training and vocal coaching. There is also the opportunity to train for the RSCM (Royal School of Church Music) award scheme, and eventually become a Dean's or Bishop's Chorister.


Choral Scholarships
In 2017, after a generous response from the congregation and local community, we established a Choral Scholarship Fund which supports up to four young choristers each year. The fund supports individually selected choristers with an award of £200 per annum, to be put towards a musical enterprise of his or her choosing. It also provides further training and workshops for all the young people in the Junior Choir so that we can raise standards and support choral development and team work.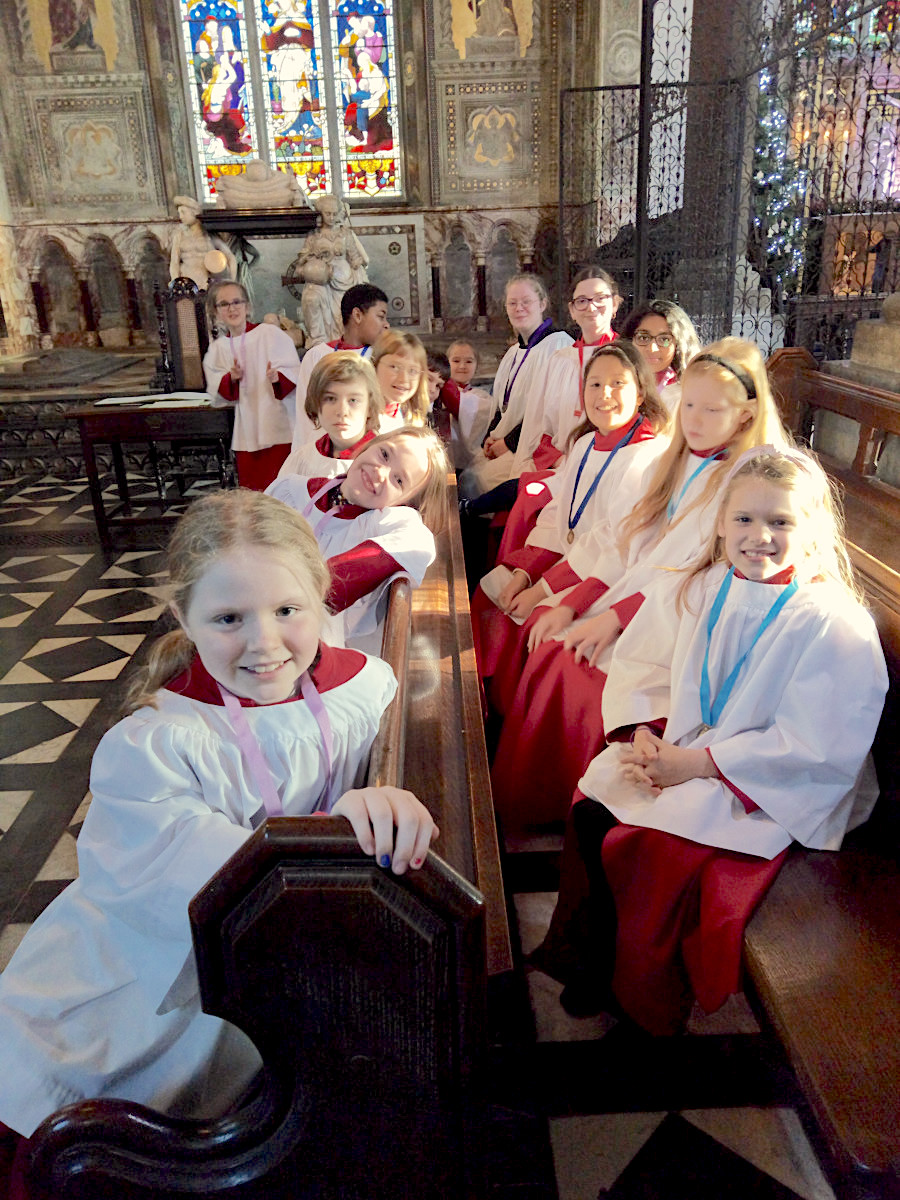 We would like to thank everyone who has donated to our fund to inspire, encourage and support our young choristers and organists and secure the future of music in our services at St. Etheldreda's for generations to come.
Here we are (below) singing with St. Albans Cathedral Choir in a concert at St. Etheldreda's in February 2020, sponsored by the Cathedral Music Trust.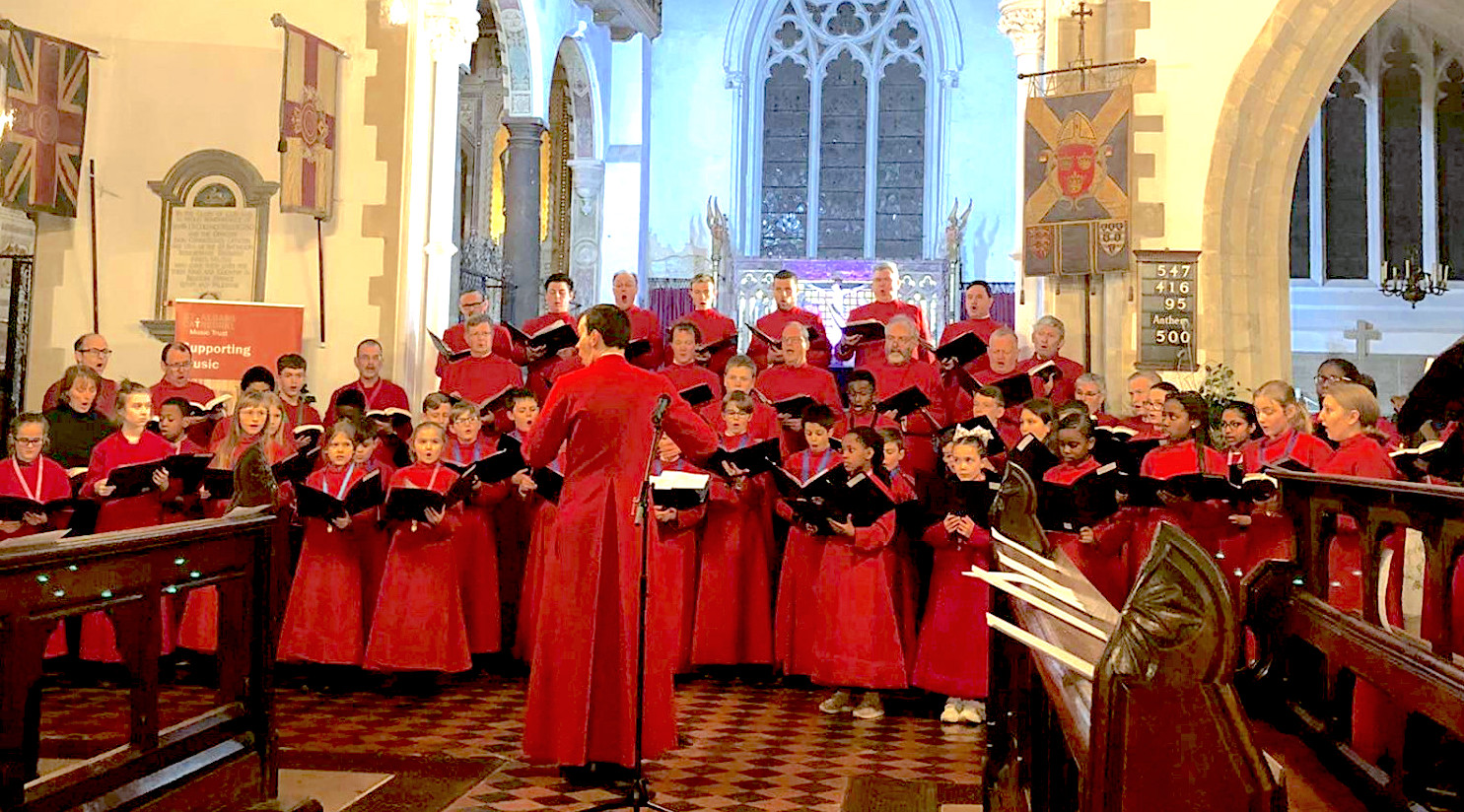 As well as singing, we have lots of fun together. Last summer we enjoyed a picnic and team raft-building afternoon at Stanborough Lakes, as well as a training day with team games at St. Mary's, North Mymms.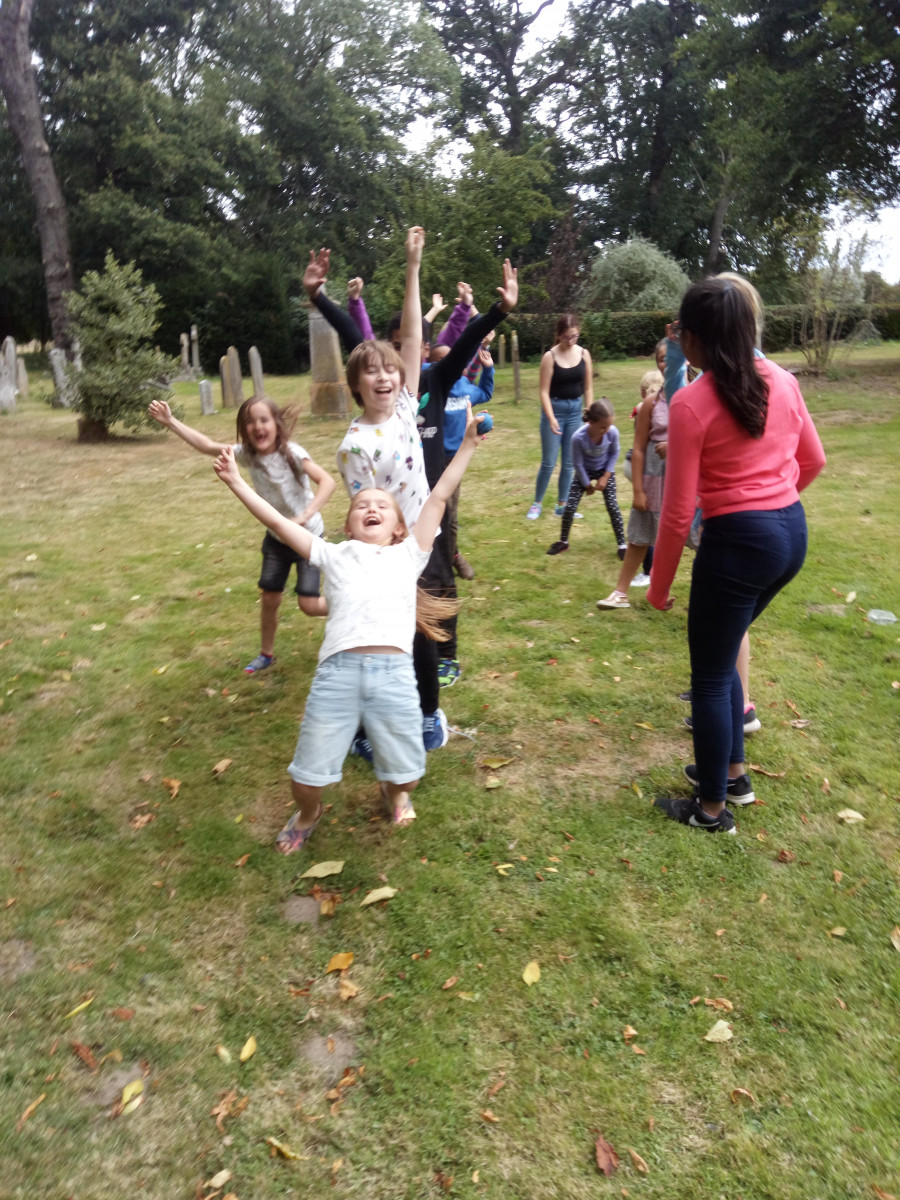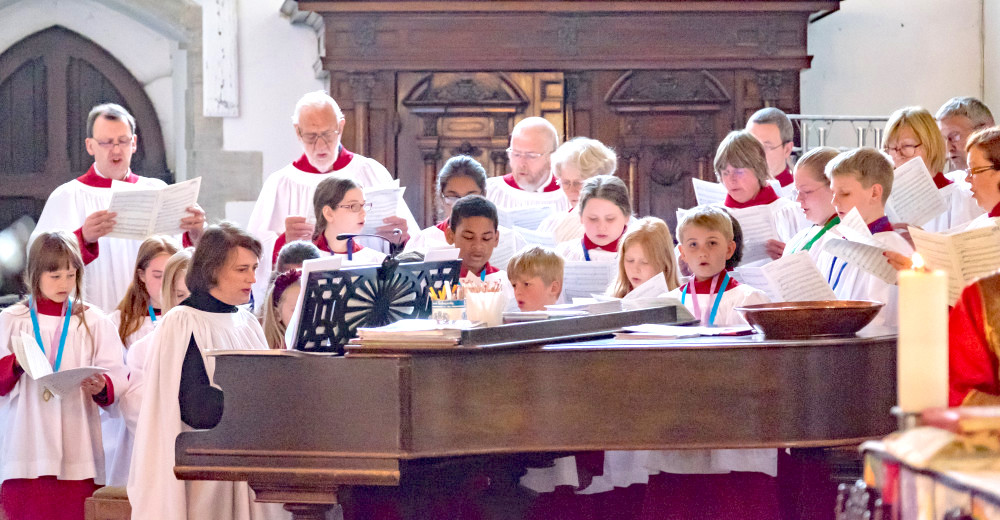 Adult Choir
Our adult choir at St. Etheldreda's normally rehearses on Wednesdays, and sings at the Eucharist each Sunday and occasional Choral Evensongs and other special services.The repertoire ranges from traditional Tudor and Renaissance choral music to contemporary works by Archer, Rutter and Chilcott. The choir occasionally sings elsewhere and in 2015 sang two special 1662 prayer book services in the chapel at Hatfield House.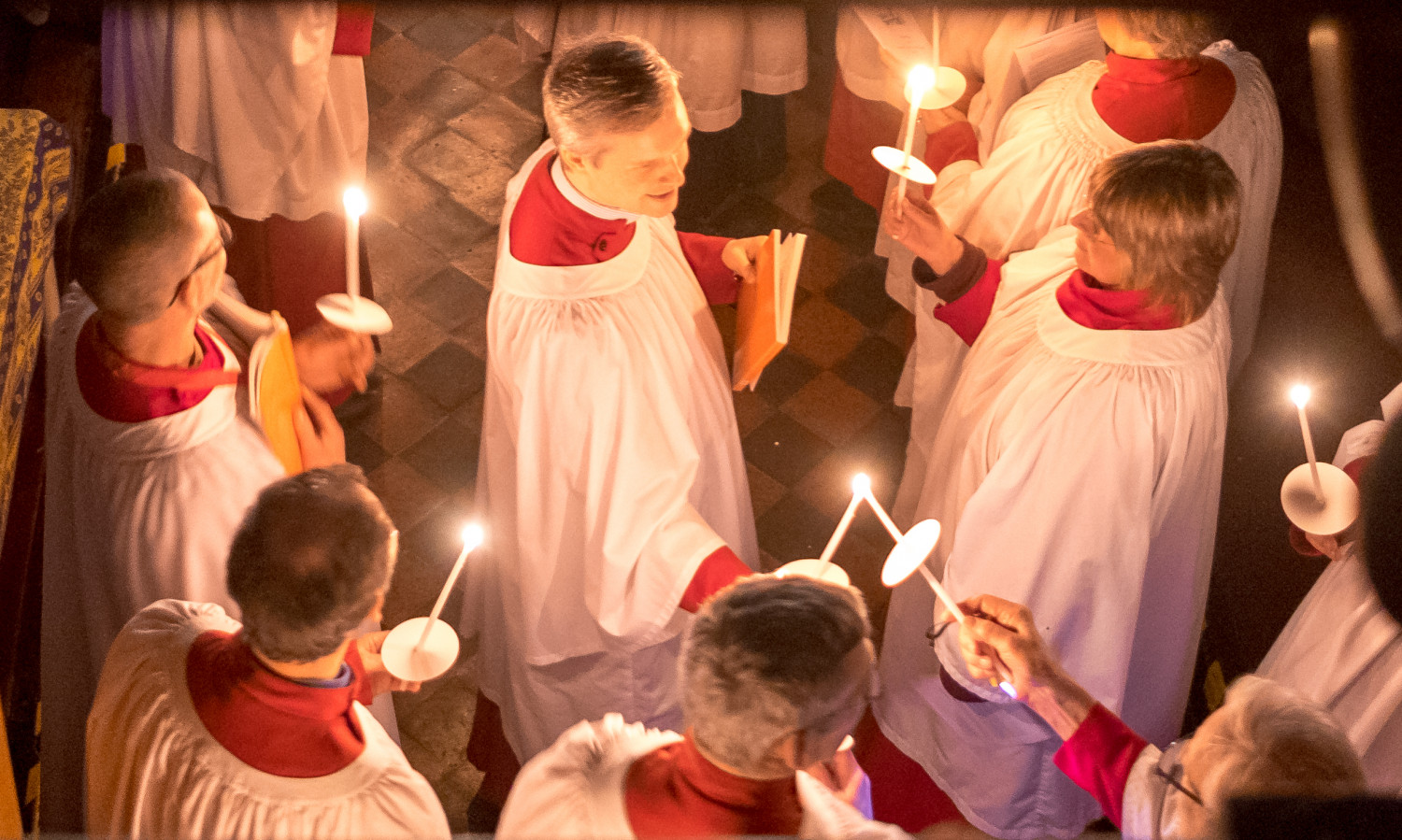 Information about the organ at St. Etheldreda's can be found here: The organ at St. Etheldreda's
If you are interested in singing with one of our choirs, or know someone who would like to, we would love to hear from you. Send us a message