St Luke's Church has in fact always been a kind of 'daughter' church to St Etheldreda's. The situation started off with graveyards!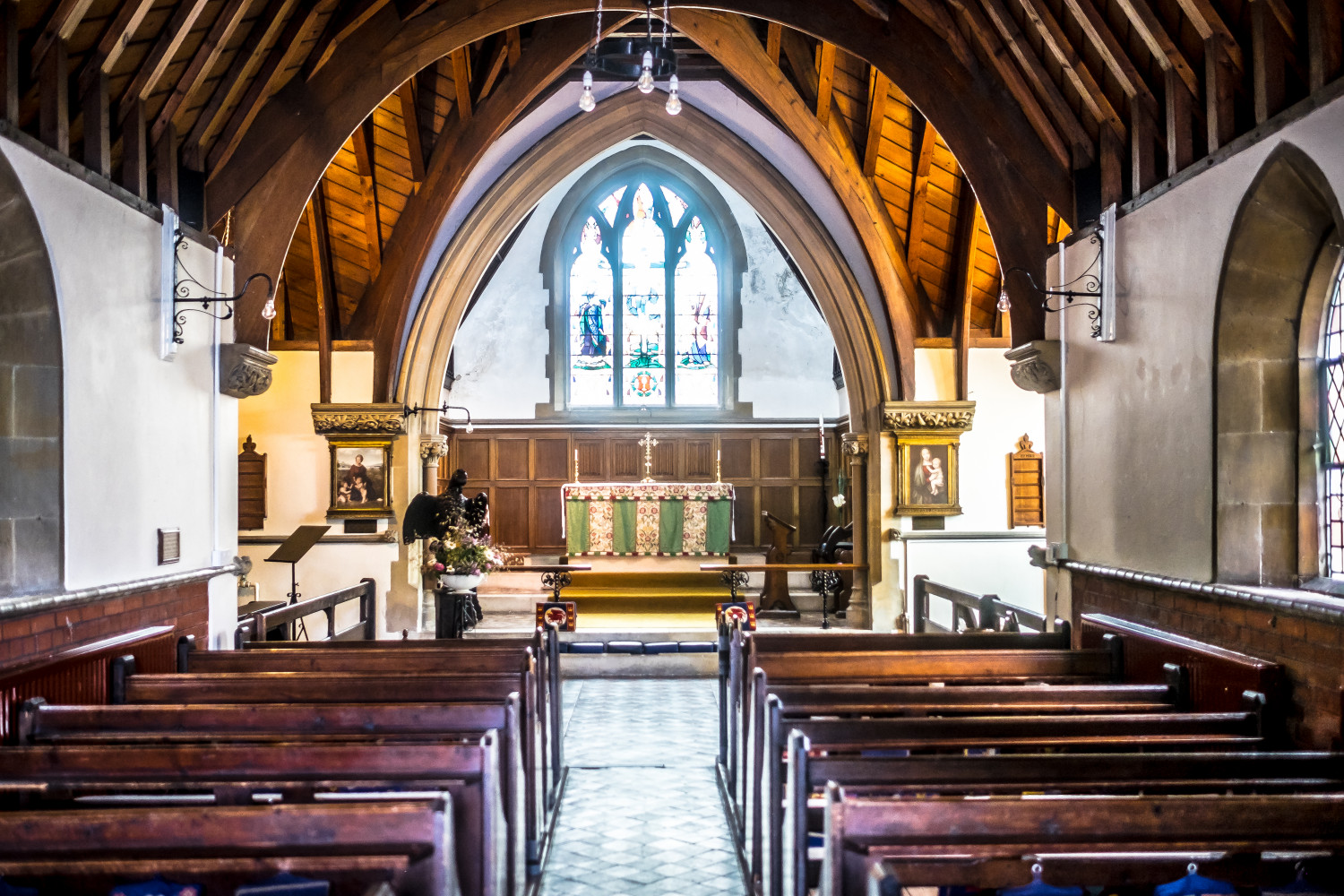 As the graveyard at St Etheldreda's filled up in the late 19th century, a new area was allocated in what was then New Town. St Luke's was built as a cemetery Chapel of Ease and dedicated in 1887 but within 20 years St Luke's was consecrated to offer more than just funeral services. The New Town became older and was absorbed into the main town of Hatfield. So the church is now conveniently placed on the roundabout near the town centre.
The smallness and simplicity of the St Luke's church building is a great contrast to the history and beauty of St Etheldreda's, so it is right that we seek, not to duplicate what is offered in the Parish Church, but to offer something different.
The intimacy of the building (that means, smallness!) allows for weddings, baptisms, and funerals where the family members feel very close to the 'action'. Of course, this does not suit everyone, but for some it feels right. Our Sunday service is held at 11.30am. This can be a problem if you need to be tending the Sunday lunch at that time, but a real boon if you have been partying on Saturday evening and have got up too late for the 9.30 Communion.
The position of St Luke's near to the Town Centre means that it can be an oasis to the shopper or to the person tending the grave of a loved one. Visitors regularly call in for a time of quiet and reflection, when the church is open every weekend. The stillness, warmth and simplicity quietens the soul, whether the visitor is a believer or not.
Visit our 'A church Near You' page (here)